Enric on how to go from zero to an official B1 in 5 months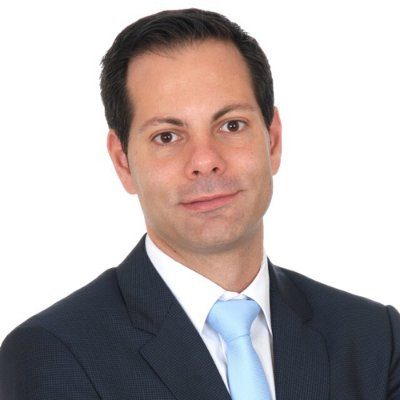 This is Herr Professor's students, the podcast where I interview my students to help you get inspired and motivated by case studies of other German learners like you and their success stories.
I'm thrilled to introduce my student Enric. He's originally from Spain but moved to Switzerland in 2014 and worked for ABB a big engineering company based in Zürich. He was my first student that went through the first part of my program "From zero to an official intermediate B1" in just 5 months. In this interview, he tells us exactly how he did it.
In this episode, you'll learn:
The key difference between a private online tutor and a group course
Why the learning pace of a group course can hold you back
How to go from scratch to an official intermediate B1 level in 5 months
What an official Goethe course misses to learn German fast
Why native speakers can't really judge your right language level
Why making mistakes is part of the learning process
How the official B1 exam is structured
Links and Resources Mentioned in This Episode:
Thanks for Listening!
Thank you so much for listening and joining this episode.
If you enjoyed this episode and know one colleague who could benefit from it, please share it using the social media buttons.
Want To Kickstart Your German And Grow Your Confidence in Speaking in Less Than 3 Months Starting TODAY, Spending Just 10 Minutes A Day On Your Commute To Work?
Imagine having a personal language coach that takes care of your busy working schedule and accompanies you every day on your commute to work so you won't need to waste one extra minute of your valuable time and he'll help you gain each day more and more fluency and confidence in expressing yourself in German.
I want to be that coach for you! :-)
Join my FREE, popular newsletter and get short, daily, podcast lessons based on my 1-on-1 coaching sessions with my students right into your inbox.
Just push the play button on your way to work and be part of the conversation!
Want some FREE mini-courses to boost up your German TODAY?
Get my FREE exclusive mini-courses that will help you:
Start speaking German from DAY 1 if you're starting from scratch
Imagine to start with German TODAY and have your first confident conversation on DAY 1. Without struggling on what to say or how to say.
Go from zero to have your first confident conversation TODAY.
Save more than 50% of your time learning

der

,

die

,

das

with these 2 powerful mnemonics
The german gender seems tricky at the beginning right? "Der" means the, "die" means the and "das" means also the. Wow, 3 times the work for the same result. "And now I have to learn every new German noun with its gender?" NOT with these two powerful tricks.
Understand once and for all when and how to use the adjective endings
The German adjective declension is weird? Imagine to know exactly when to say "groß, große, großen, großem, or großer ". To completely understand these endings in just one lesson. Without scrolling through weird grammar books. Without memorizing tons of tables.